Finding Shimmer and Shine 3 is an upcoming 2021 American computer-animated comedy adventure film. Produced by Nickelodeon Animation Studio in association with Pixar Animation Studios, the film is the third installment of the Finding Shimmer and Shine franchise.
The film is set to premiere on Nickelodeon on June 4, 2021.
Synopsis
Edit
Leah, Shimmer, and Shine find themselves lost in the world's largest aquarium in Japan while searching for a valuable, age-old gem. With help from Nemo, Dory, and Marlin, they all must find a way out of the aquarium in order to stop a greedy business tycoon from demolishing it.
Voice cast
Edit
Albert Brooks as Marlin, an overprotective clownfish, Nemo's father and Dory's friend.
Ellen DeGeneres as Dory, a forgetful blue tang fish.
Hayden Rolence as Nemo, a young optimistic clownfish and Marlin's son.
Alina Foley as Leah, a young girl who is best friends with her genies.
Eva Bella as Shimmer, an optimistic genie with blue eyes and pink hair.
Isabella Cramp as Shine, a courageous genie with purple eyes and blue hair.
The film is set to premiere on Nickelodeon on June 4, 2021.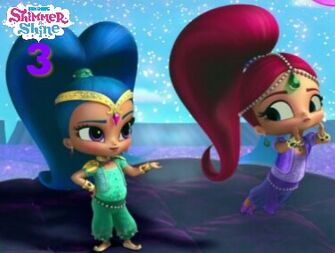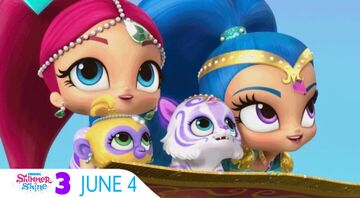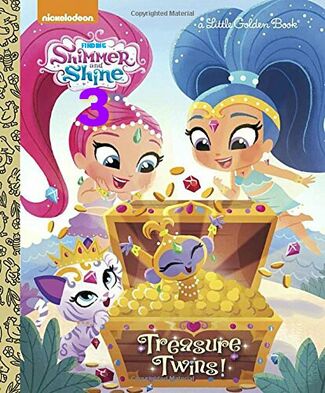 Ad blocker interference detected!
Wikia is a free-to-use site that makes money from advertising. We have a modified experience for viewers using ad blockers

Wikia is not accessible if you've made further modifications. Remove the custom ad blocker rule(s) and the page will load as expected.